VINCENT H. BECKFORD AT ONE HUNDRED
(A CENTURY)
Vincent H. Beckford loved the song "Land of Hope and Glory". He loved his wife Delcina. They had four children together. This is recognition of the one- hundredth anniversary of his birth.
Vincent and Delcina,
Parents of the Four,
How shall we extol thee
Who are born of thee?
Wider still and wider,
Shall thy bounds be set;
God, who made thee mighty,
Make thee mightier yet,
God, who made thee mighty,
Make thee mightier yet.
Vincent is seen in 1959 with his four children and his own father. Standing in front of Vincent is his son Audley, a great athlete who scored a century (100) playing cricket in the Southern California Cricket Association. Both should be remembered on this day.
It is now a century of Vincent and his progeny. Vincent brought clean water to Kingston, Jamaica in the 1950's. His progeny brought clean water to Cambodia in 2015. There are many "Vincents" among his progeny. They include:
Vincent Demetrius Beckford
Damon Vincent Thompson
Michael Vincent Thompson
Noah Vincent Thompson
Mike Vincent Evans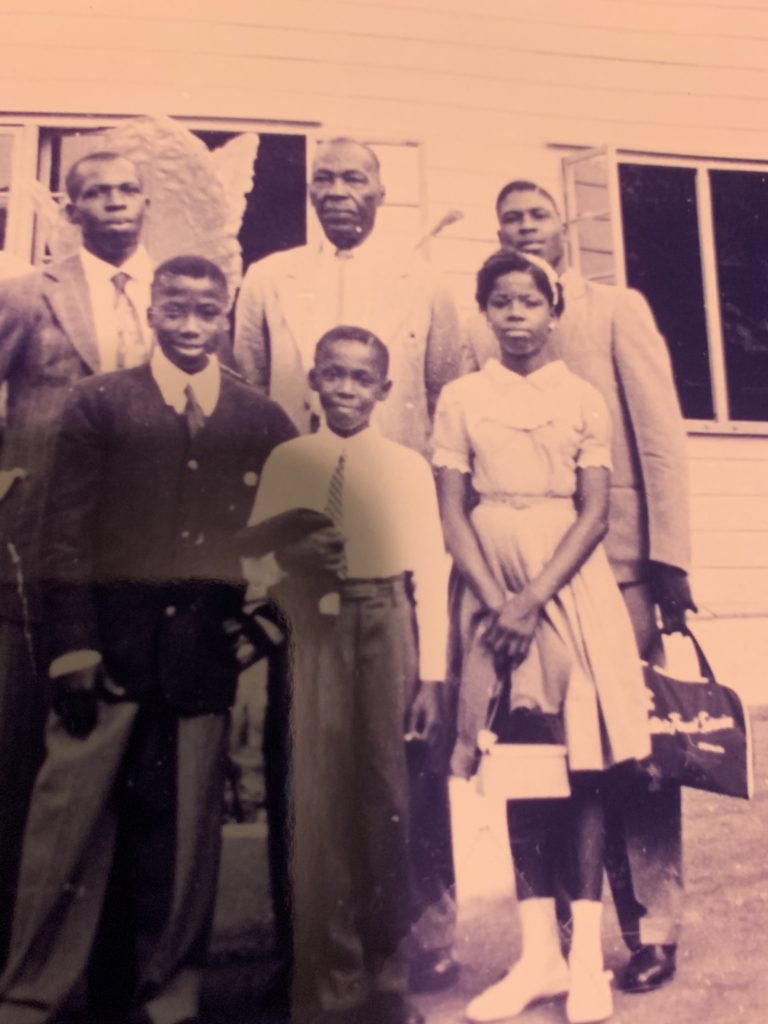 Vincent in 1959. Far left with his son Audley in front of him.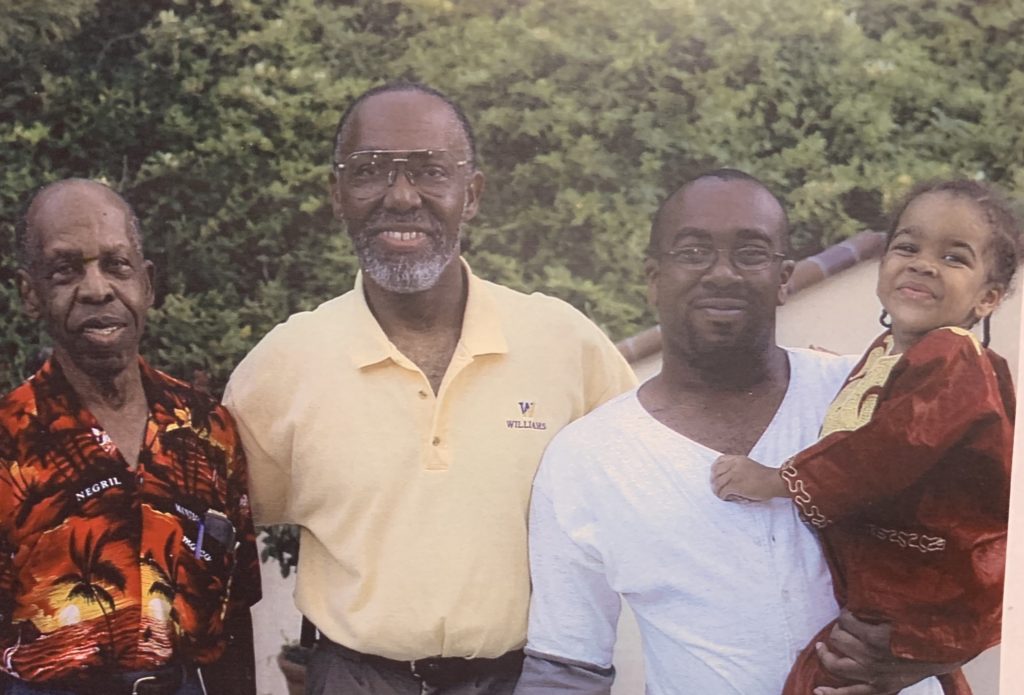 Vincent in the 21st Century with his son, grandson, and great-grandson.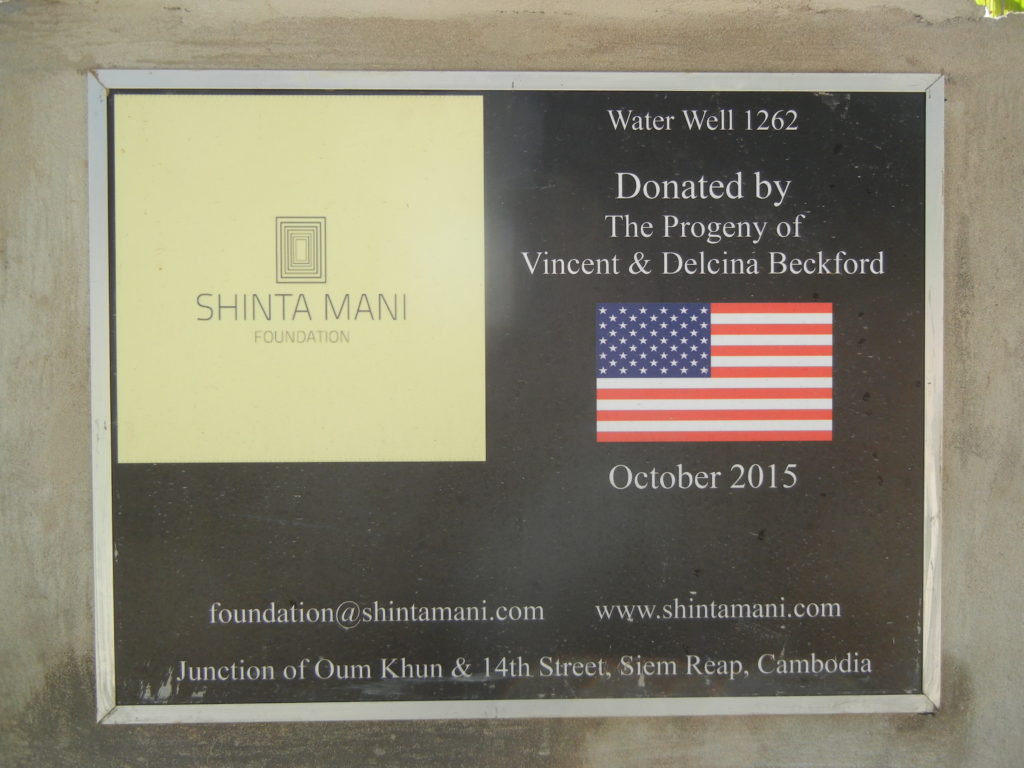 The progeny of Vincent extolling Vincent and Delcina by bringing clean water to the people of Cambodia in the 21st Century.